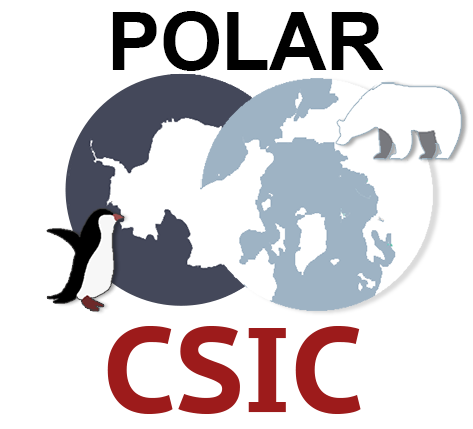 The first session, "Climate Change at the Poles" will be held on 23rd March 2021, at 18:30 h (GMT+1).

Join us here: https://youtu.be/yH611zOZY2o!
"Café con hielo" is a series of dissemination talks that will cover current issues on polar science. The activity comes from the collaboration between the platform POLARCSIC (from the Spanish National Research Council) and APECS-Spain, with the aim of approaching polar science to the general public. The series will include 6 sessions, all of them during Spring 2021. In each session, two scientists will give a flash talk about different perspectives of the session topic and afterwards, there will be an open round table, conducted by a chair related to the topic. The idea is to promote the participation of the audience with questions and comments to create a conversation among all the participants. The activities will be broadcasted live on Youtube and will be in Spanish, so we encourage all our Spanish speaker colleagues from all over the world to join us!

First session: "Climate Change at the Poles"
"Global warming is dramatically accelerating the melting of ice and snow in the Arctic and Antarctica, affecting not only human, animal and plant life, but also atmospheric and ocean circulation and sea level. The changes that occur in the polar zones affect the entire planet, with direct consequences on climate dynamics, both in other latitudes and in global climate processes. According to scientists, the growing threats of climate change make polar research an increasingly global priority. Now, a webinar entitled "Climate Change at the Poles", which is part of the new cycle of outreach conferences "Coffee with ice", addresses these issues. It will feature Carlota Escutia, scientist at the Andalusian Institute of Earth Sciences (IACT-CSIC-UGR), and Nicolás Valiente, researcher at the University of Oslo. The meeting will be moderated by José Miguel Viñas, meteorologist at Meteored and disseminator of atmospheric sciences. Escutia will discuss the impact of climate change on the Antarctic ice sheets and Valiente will explain the role of Arctic lake ecosystems as sentinels of climate change."

For any questions, please contact This email address is being protected from spambots. You need JavaScript enabled to view it..